Providing you with advice when you need it - not just when you ask for it
By getting to know each of our client's personally we can tailor our advice to your specific needs or to the needs of your business.
By providing a fully client-focused service we can help you get the best results now
whilst formulating plans for the future to put you in the best place for retirement.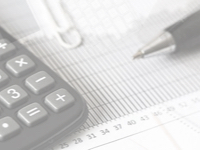 We are here to help you maximise your income to work more effectively for you. We understand tax and have built a proud reputation of excellence in Taxation.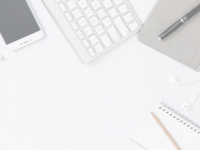 Our professional staff are well trained and have extensive experience in accounting and financial services. We work with our clients to help them achieve their goals.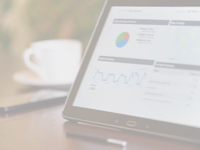 Whether you are looking to accumulate assets,  grow your existing portfolio or plan for retirement, we will spend time to understand your needs and desires to ensure your financial future is secured.
"Bryan has been our Accountant since we set up our Physiotherapy and Pilates practice 5 years ago. He was so supportive especially in those early days, when so many small businesses fail. He always has time for our questions. We have undergone a partnership restructure which Bryan choreographed seamlessly. Bryan and his staff are friendly and competent. Bryan's years of experience with bigger businesses than ours, mean he can see where we are headed before we have an inkling and he has given us really valuable advice regularly. I have no hesitation in recommending Bryan Cole and Associates."
Lara Syme
Co-director and Physiotherapist
Geoff Maller
Director Matrix Freight Systems
"I first met Bryan in 1987 when our company used his then employers accounting firm.  From that time and in the ensuing years, Bryan has been a key member of our external professional team of advisers.  He and his firm not only perform all our business accounting functions, but Bryan is personally involved in our business decision making process.  He brings a wealth of experience and a calming level head to help solve sometimes complex matters."
​John Psarris
Managing Director PY Fencing
"I moved my accounting affairs to Bryan Cole & Associates in 2012.  At that stage although our business was growing we had problems with our accounting systems and the ability to get a timely financial picture of where we were at.  With the help of Bryan I now have a system which is reliable, accurate  and up to date.  Bryan provides regular help and support with our financial affairs as well as attending our quarterly board meetings.  Since Bryan Cole & Associates have been looking after our accounting and tax affairs I have been able to concentrate on working and growing the business."
​Dr Kerrin Sullivan
Cheltenham Osteopathic Clinic
"The team at Bryan Cole and Associates have been helping my small business for over 12 years. Their professional advice and punctual service is always reassuring. I feel confident that my business is in safe hands with the experienced team at Bryan Cole and Associates".